QUESTIONS? CALL.888-866-9808 I SUPPORT@TOOBEAUTIFULYOU.COM
Description
● Sculpts your figure and smoothes orange peel skin.
● Suitable for brazos, abdomen, gluteos, piernas, and more.
● Professional lipo modeling system that effectively fights cellulite and flaccidity at home.
● Gives subcutaneous massages that increase blood flow, helping to eliminate toxins and reduce accumulated fat.
● Allow massage to be adapted to each problem (soft cellulite, encrusted cellulite, oedematous cellulite, flaccidity, etc.).
- Always unplug the unit if not in use.
- Only use and charge the device with the supplied adapter.
- Do not immerse the device in water.
- Clean the cups and device after each use.
Want to look your best for holiday parties and beyond?
"bye, bye cellulite" with the new, improved Anti-Cellulite Vacuum Fat Sucker!
CELLUGON™ is just what the doctor ordered! Declare victory in your battle against cellulite!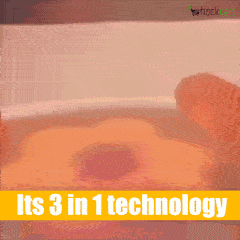 BURN FAT IN SECONDS 
This new, improved portable vacuum therapy system combines gentle suction and efficient massage rollers to melt away fat and reduce sizes while helping you look and feel your best.
It's perfect for all problem areas including thighs, arms, stomach, buns, hips, and legs. Comes with large roller cup and a small cup for more delicate areas.
FIRMS UP LOOSE SKIN
Deep massage tone muscles and release tension visibly smoothes the skin, Keep your skin radiant and your skin color uniform, vacuum suction massage can improve and firm up loose skin prominent body contours.
ENHANCING BLOOD CIRCULATION
Can relieve muscle strain and pain, helps to support metabolism and support blood circulation making the skin look healthier and younger.
PORTABLE AND EASY TO USE
IDEAL FOR:
Arms, abdomen, back, hips, buttocks, legs and massaging the breast, Interchangeable cups with rollers.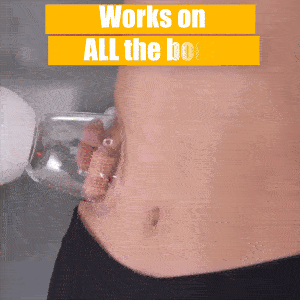 FUNCTION
The roller can roll freely, which can achieve the better effect to remove the excess body fat, the electric suction device connected to the cup can massage your body through the changes of air pressure, without direct force on the skin.
Features
Reduce waist size.
Removes cellulite.
LED red lights, help skin rejuvenation.
Eliminates sagging arms, buttocks and legs.
Reduce your body measurements and shapes.
Portable and easy to use.
Ideal for arms, abdomen, back, hips, buttocks, legs.
Interchangeable cups with rollers.
Suction variable for a deep massage.
Tone muscles and release tension.
Package Includes:
1 X CELLUGON™ Device
1 X Cup CELLUGON™ Dual Roller
1 X Cup CELLUGON™ Single Roller
1 X Base Charger
Free Shipping
On All US and Worldwide Orders
Verified Return/Exchange
30-Day Promise